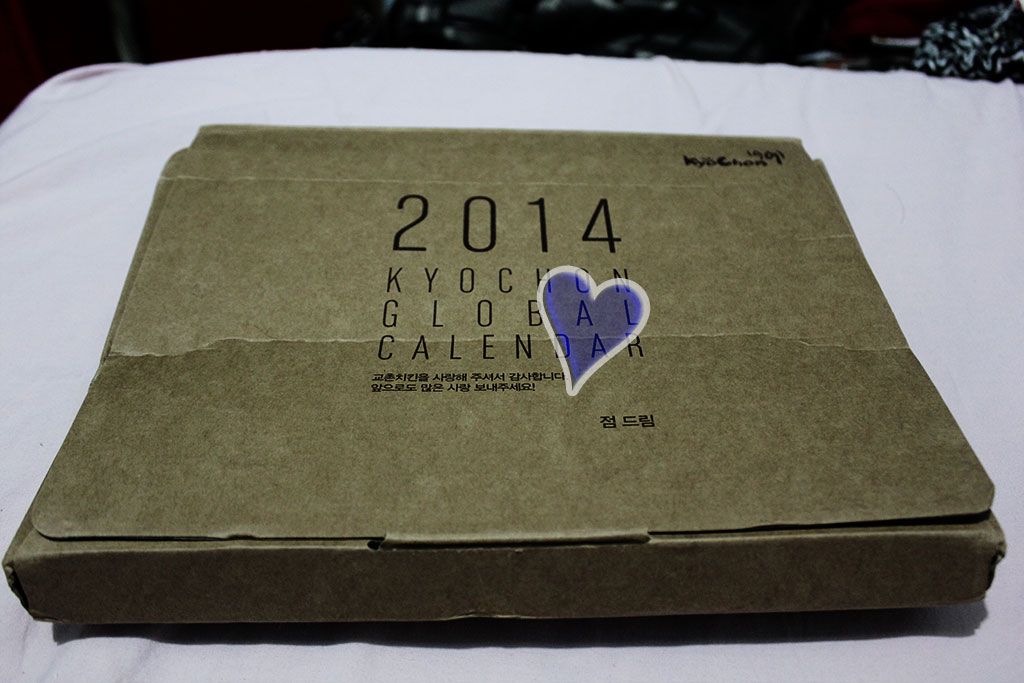 My slightly deformed 2014 Kyochon Calendar :( It took 2 months to get this package to me; I thought it was lost. I didn't know that this was shipped through seamail. I should have known that a 3-buck shipping was too good to be true. You get what you paid for right? Longer ship + unsecured packing. siiiiiiigh
[
CLICK TO SEE WHAT'S INSIDE THE BOX!
]
A different style of calendar where you don't flip over
the page to go to the next month.
Instead you just switch them around.
Cute stand too. And pen! And yep, you're seeing it right, SJ shared Kyochon promotions with Ailee this year and so she'd be all over my calendar too. Not that I have any grudges whatsoever with Ailee, but I'd prefer my calendars to be solely Super Junior. Sorry.
This will also most likely be my last Kyochon calendar since SJ have been replaced by their labelmate, EXO, to endorse Kyochon :(( :(( All good thing must come to an end, really.