OMG this song is a pure win!
TBH, I didn't know that SJ had released a new song until I saw their MV teaser on the big screen that was right in the middle of Shibuya! I was actually shocked... I jawdropped when I saw them dancing to a new song LIKE WTF?????? Is it just me or did I just see Super Junior in a very crowded Shibuya?????!! (well saw them at lease on screen, tee hee)
so yea, my heart plummeted down even more. Other than the fact that I couldn't go to SS5 Tokyo when I was literally in the city it was going to hold, I didn't even know they had a new song coming out. siiiiigh some fan I call myself.
Talked to my friend on twitter, and she mentioned that the new album was released around the time I saw them on the big screen. So two of these were bought from Tower Records. I seriously insisted that I had to have their albums bought as a consolation to my broken heart. ~_~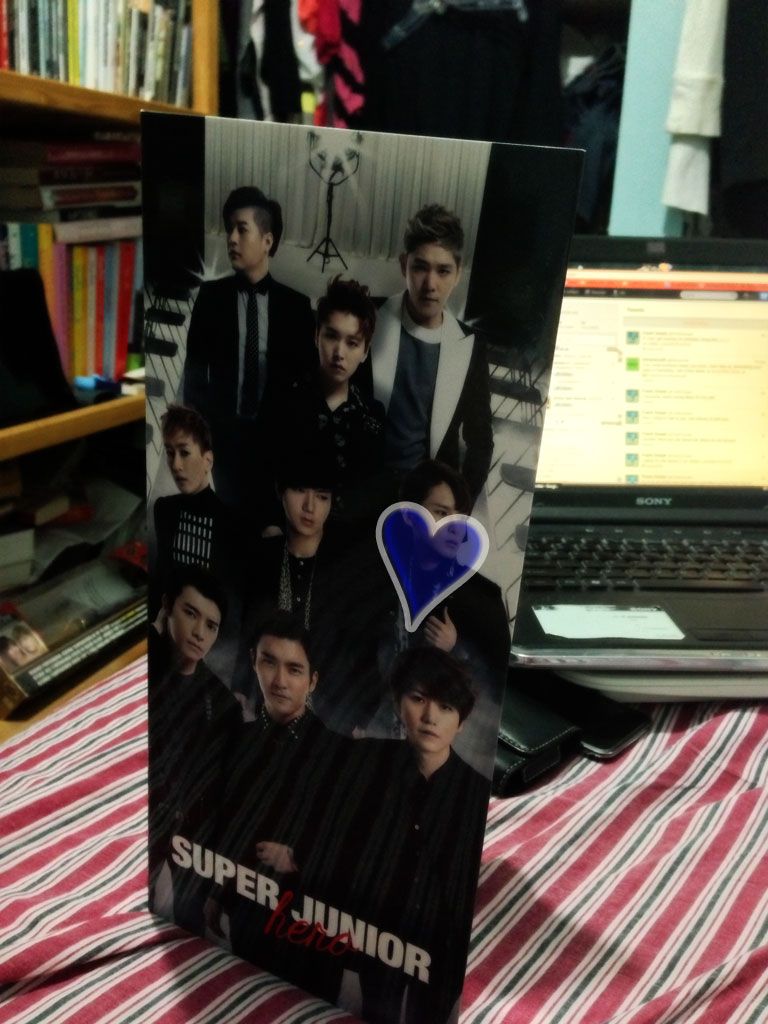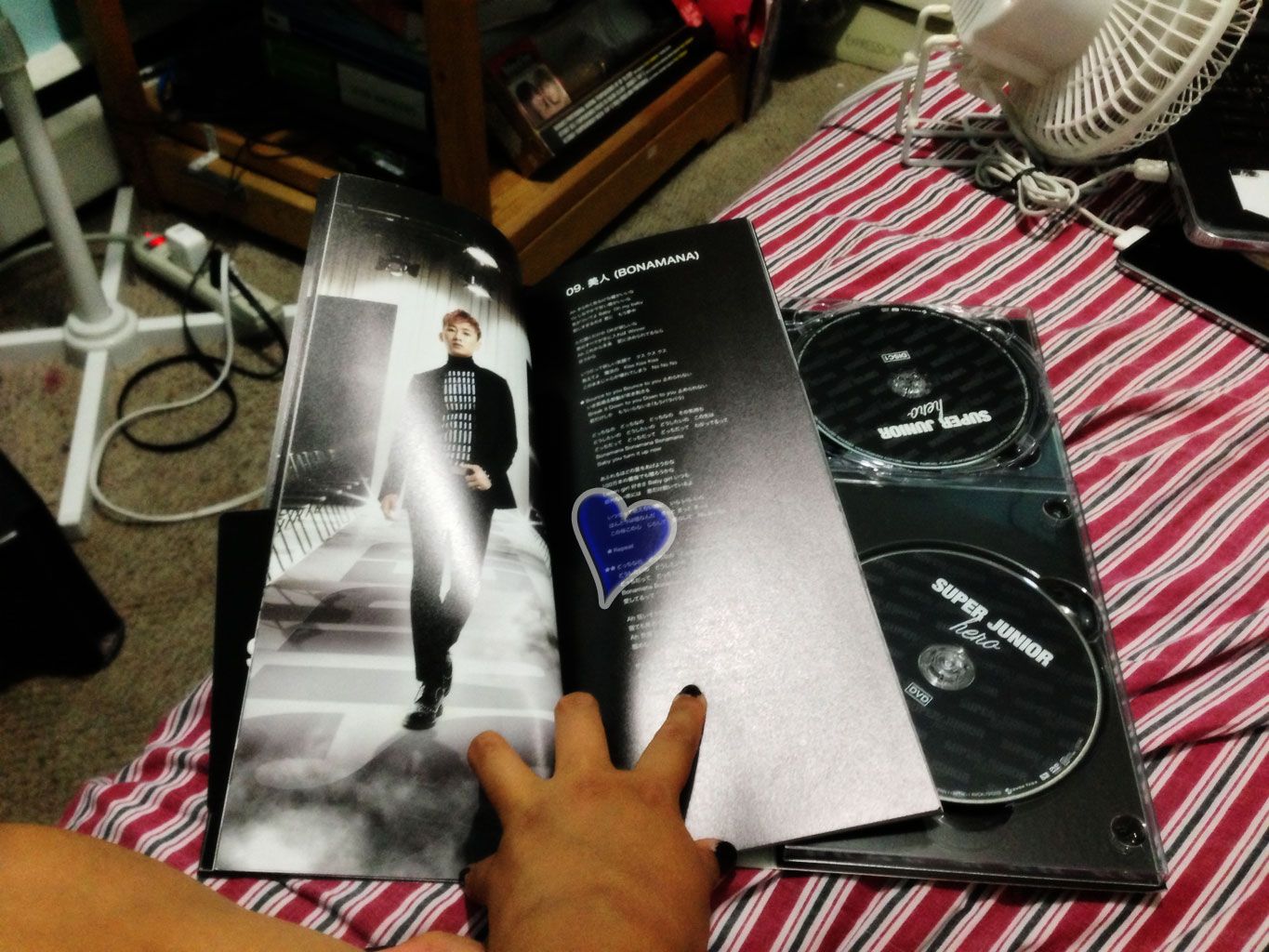 CD+DVD album. Wow Seriously Japan knows how to please fans ALOT. I mean look at that album! It was as big as SS4 Tokyo DVD. I loved it a lot. Boys' pictures in the albums were hot too. Look at Eunhyuk right there. drool.
This song is seriously stuck in my brain. I can't get it out.